| | |
| --- | --- |
| Interested in electric vehicles? You've come to the right place. We stock Australia's widest range of components for electric vehicles, with an emphasis on quality products from respected brands. Browse our online store using the category links (left), learn more about EVs in our Tech Info section, or view some EVs we've built in our Vehicles section. | |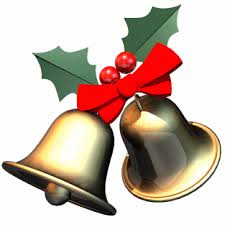 EV Works would like to wish all of our customers a very merry Christmas and happy new year. We will be taking a short break over this period commencing 20/12/18 and returning 07/01/19. Any orders placed during this time will be dispatched shortly after we return.
80Ah 12v battery pack ideal for camping and jumptsarting large vehicles Pre-Christmas sale $400
New Products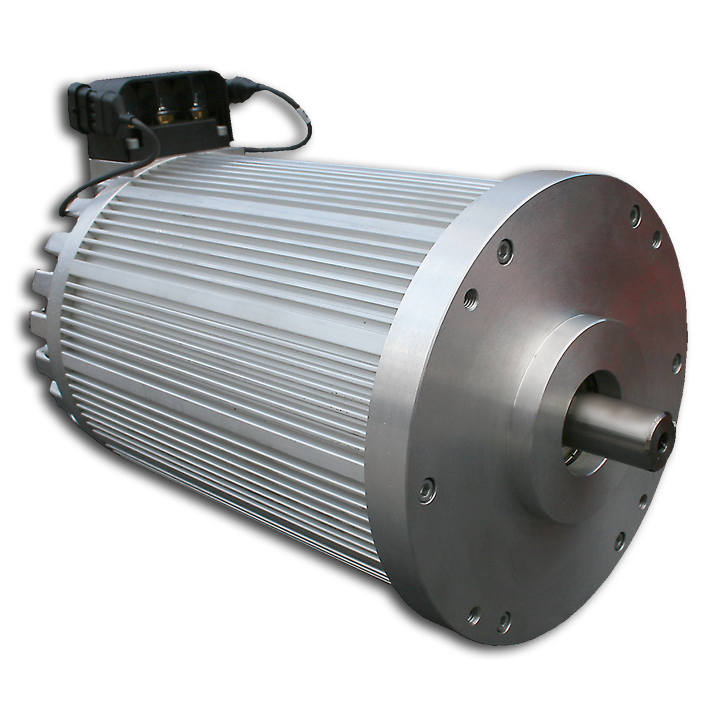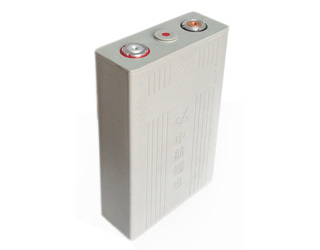 EV Works are now stocking CALB batteries.
NetGain motors have announced the release of their new AC drive system. The HyPer9 kit includes motor, controller, LV harness, contactor and display. Pricing is comparable to a warp9 DC system so represents fantastic value.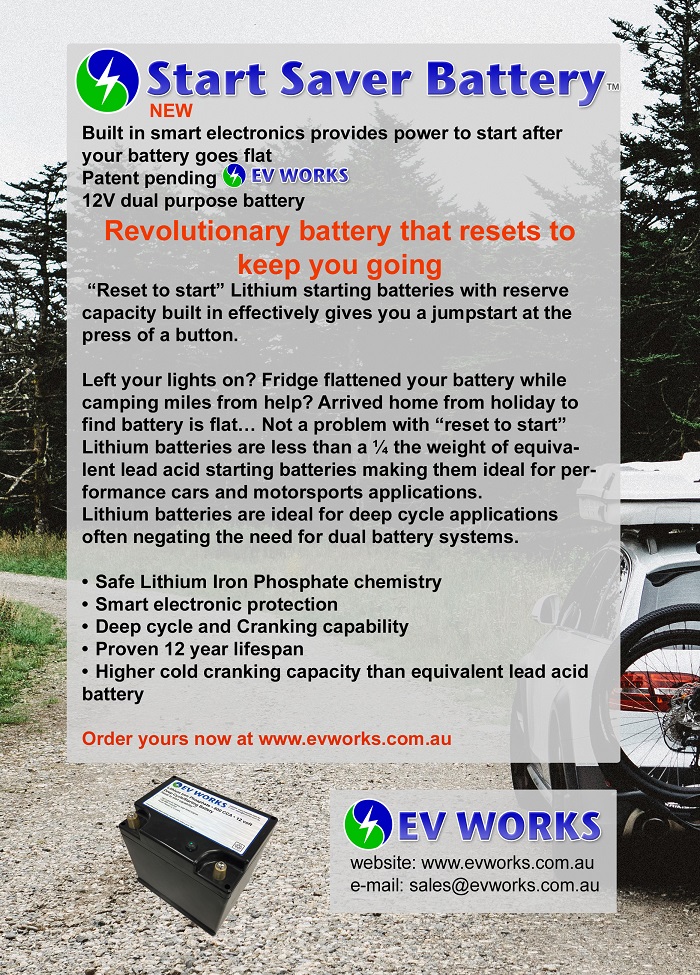 Lithium batteries for energy storage
EV Works is the Australian distributor for Winston cells and batteries.
We now stock larger format cells up to 1000Ah for solar energy storage for industrial, domestic and outdoor adventure use.
Battery packs can be made up to any required voltage and housed in steel boxes for safety.
A battery management system is necessary for any pack above 12 volts and can be supplied and fitted for your convenience.
Energy storage using lithium batteries is fast becoming the preferred option over grid storage for solar energy. This is primarily due to the reduced feed in tariff paid by energy supply companies.
Lithium batteries are actually cheaper than the equivalent in lead acid batteries. This is due to the fact that lead acid packs need to be oversized by as much as 3 fold and typically two fold to obtain a respectable cycle life.
Energy collected by your solar panels can be stored for use at any time of day or night.
A change over switch can be easily installed by a licensed electrician to allow easy switching between grid and solar. The grid can then be used as back up for your solar energy system should it be needed.
The benefits of using solar energy are well known. The pay back period for batteries can vary between 3 to 5 years.
Feel free to call and discuss any time.
Energy Storage System
8 kWh Total capacity
AU $6500
•6.5 kWh usable @ 80% DOD
•5000 cycles (13.5 years)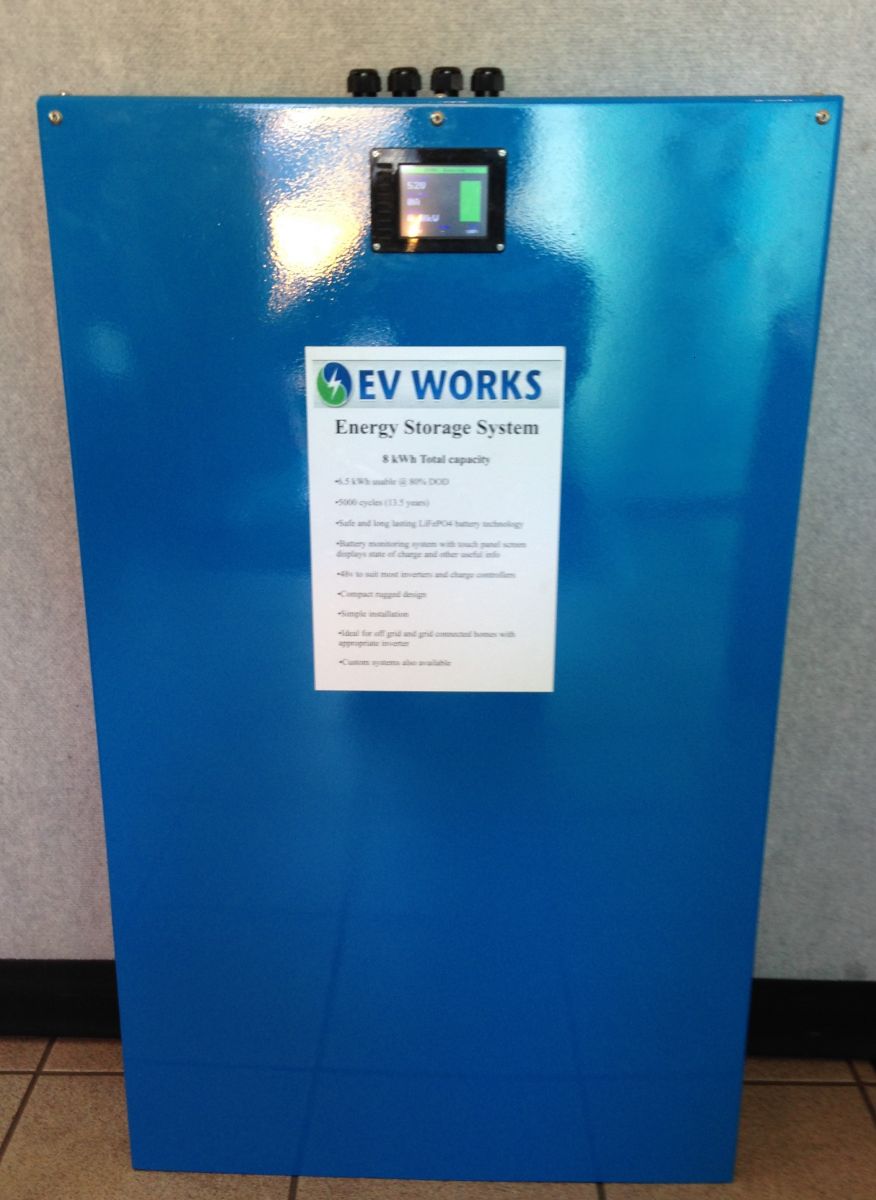 •Safe and long lasting LiFePO4 battery technology
•Battery monitoring system with touch panel screen
displays state of charge and other useful info
•48v to suit most inverters and charge controllers
•Compact rugged design
•Simple installation
•Ideal for off grid and grid connected homes with
appropriate inverter
•Custom systems also available
New for 2015
Due to increasing demand for Winston batteries in off grid energy storage EV Works will be carrying a line of inverters. We have been testing a number of products over the last 12 months and found the Sandi inverters to preform flawlessly in both commercial and domestic environments so will be stocking the 10kw units starting from $4000 in future and can supply other sizes to customer requirements. You can find more details here.

---
---
Browse Our Categories